This congregation is a passionate, serving congregation seeking "to invite and equip all to follow Jesus in transforming the world." We offer a wide variety of opportunities to connect to Christ and this congregation and we encourage all to grow in discipleship. There is a place for you here among this community of seekers and servants. Take a few minutes to explore our website and catch the spirit of this place and its people. You'll find great information about ministries for individuals, families, youth, and children. You'll hear of our system of intentional care for each person in need. You'll be excited by the scope of outreach and missions in Saint Cloud, the region, and beyond! You'll find support for learning in Bible studies and small groups.
We're glad you stopped by to visit us on the web. We'd also love to see you this Sunday in worship.
Our church facility is located in the heart of Saint Cloud Florida, not far off Route 192.
1000 Ohio Ave, 
St Cloud, FL 34769
We currently have several different styles of worship available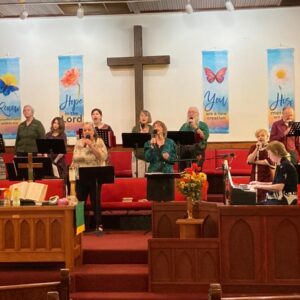 TRADITIONAL STYLE
A traditional style of Methodist worship with classic music and traditional hymns.  This service starts at 8:15 a.m.  Nursery services are available.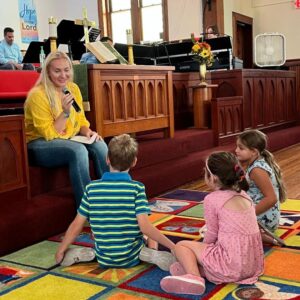 BLENDED SERVICE 
Similar in style to Traditional but with more modern music.  This is also our family-oriented service, with nursery, a children's story and children's church.  This service starts at 10:15 AM
Please park in our convenient parking lot directly across the street from the church. You'll see the open doors by the corner of the church. If you have special mobility needs, we have a lift available around the back of the Sanctuary. An usher can guide you to special facilities (Nursery/Restroom) and provide you with more information about our church. After the service, we would also love to share a welcome gift with you to remember us and provide additional information.