Welcome to First United Methodist Church
1000 Ohio Ave.  
Saint Cloud, Florida  34769
We're glad you are here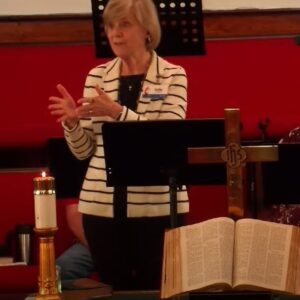 Encounter God through a traditional United Methodist service of worship
Join us for a casual, family-friendly, and intentional Christian service
What you'll find on our site
A Message From our Pastor
Welcome Friends!
Our vision at Saint Cloud First United Methodist Church is simple. We want to join together as we love people and live in Jesus Christ.  Here you will discover a warm group of real people dedicated to following our Lord and Savior, Jesus Christ. We are family.  We aren't perfect and we don't get it right every time, but we never give up proclaiming God's Word.
– Pastor Cathy Thacker
To stay up to date on what's going on make sure you follow us on social media.