Stay up to date with all of our News Updates and Stories.
Trunk or Treat
Date: Oct 3, 2023
Author: Elise Pettitt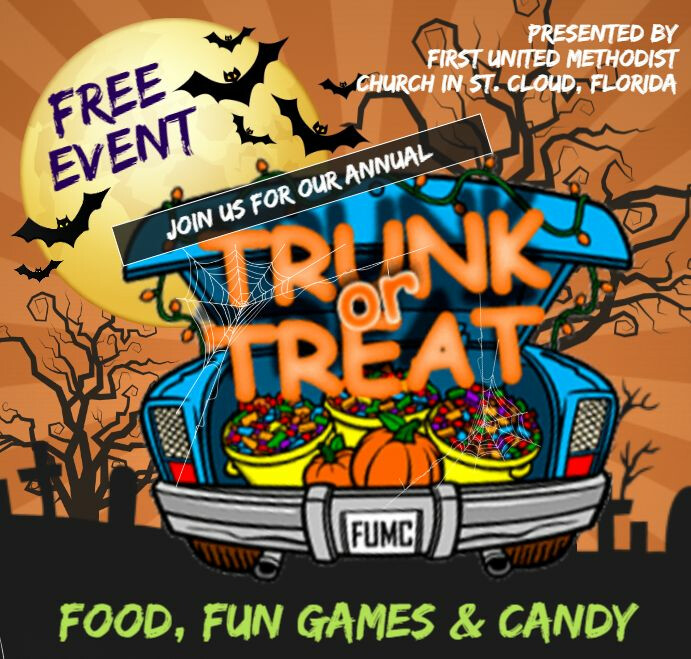 Trunk or Treat is coming up, and we need your help to provide a fun experience for the Children! All you need to do is bring your car, add some Halloween decorations, and a big bag of Candy or goodies to share with our kids! Please contact Elise Pettitt or Caileigh Croft if you are able to help us out. Let's make this a great experience for our church family and Saint Cloud community!