Learn More about our special event!
Special Class - Star of Bethlehem
Every Sunday, from 12/03/2023 to 12/10/2023
,
9:15 AM - 10:00 AM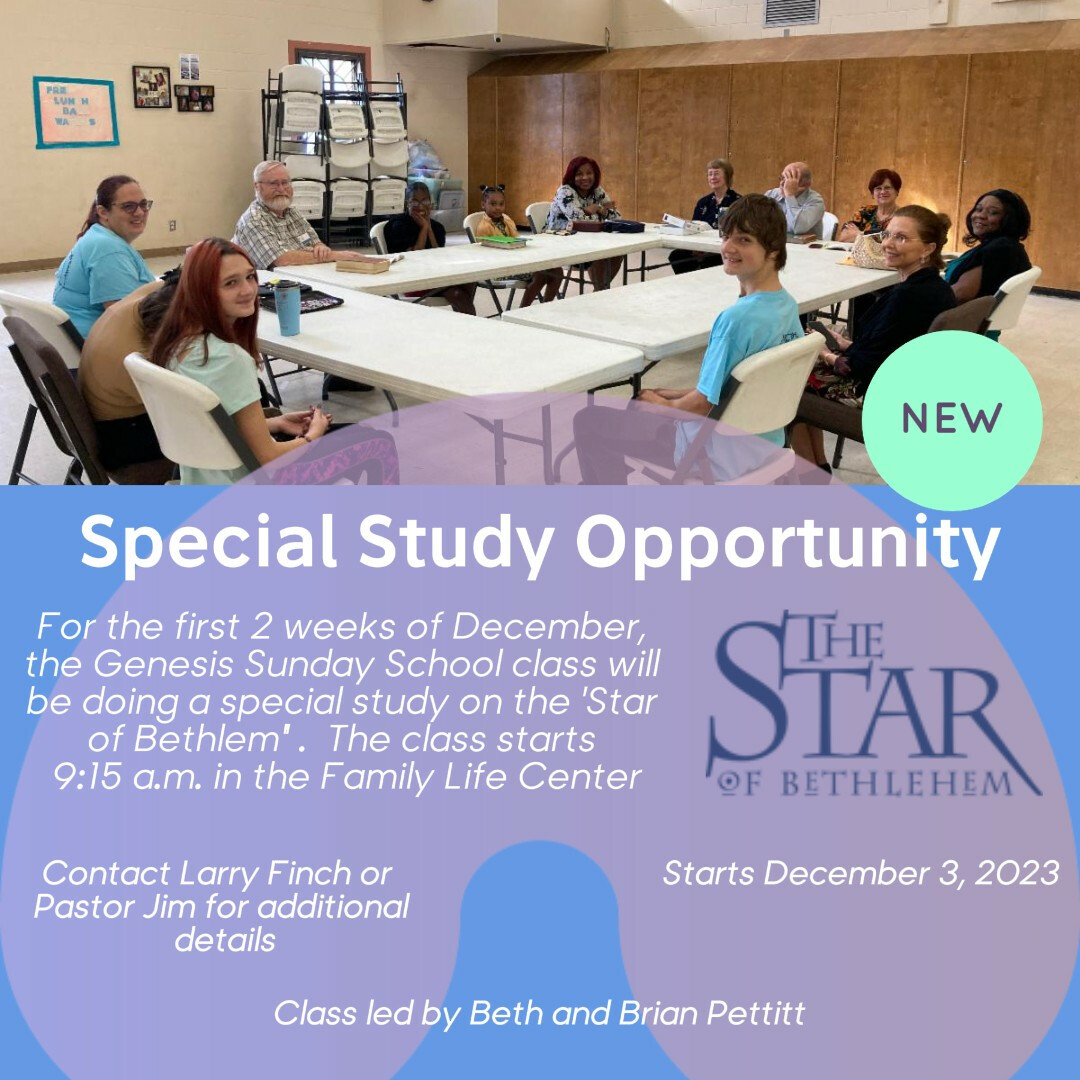 Location: First United Methodist Church - Saint Cloud
Room: Family Life Center
Coordinator: Larry Finch
The Star of Bethlehem is a comprehensive investigation of the story found in the Biblical Gospel of Matthew about the star that guided the Magi to the Christ child, combining the words of Roman and Jewish historians, the visions of ancient prophets, and a modern study of celestial objects. We hope you can join us!