Learn More about our special event!
Thanksgiving Day Meal
Thursday, November 23, 2023
,
12:00 PM - 3:00 PM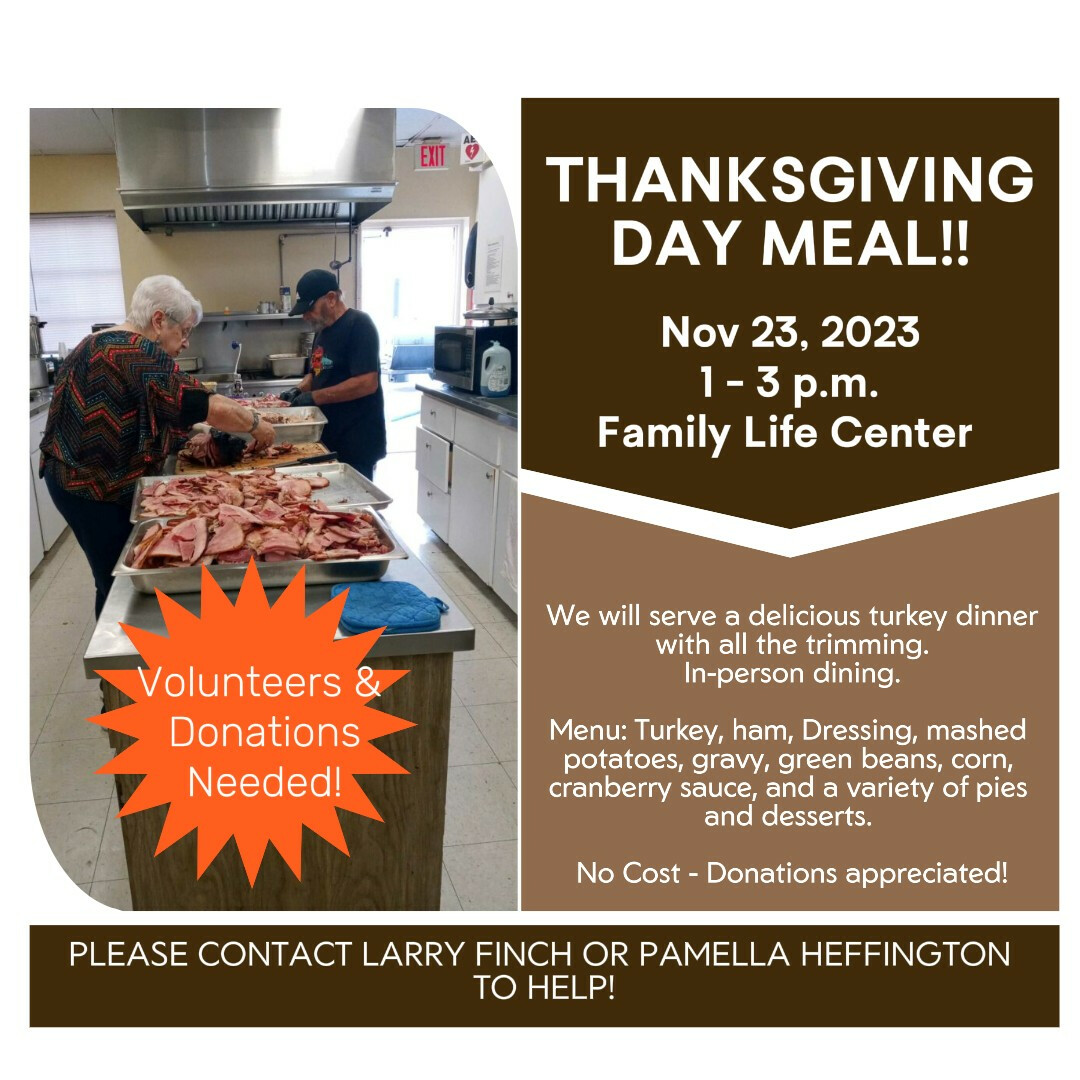 Location: First United Methodist Church - Saint Cloud
Room: Family Life Center
Please join us for our Free Thanksgiving Day meal. We'll be serving a traditional Thanksgiving dinner with all the trimmings! Many volunteers are needed to make the day a success. Please contact Larry Finch or Pamela Heffington-Hall for more details.