Learn More about our special event!
Church Work Day
Friday, December 01, 2023
,
9:00 AM - Saturday, December 02, 2023, 12:00 PM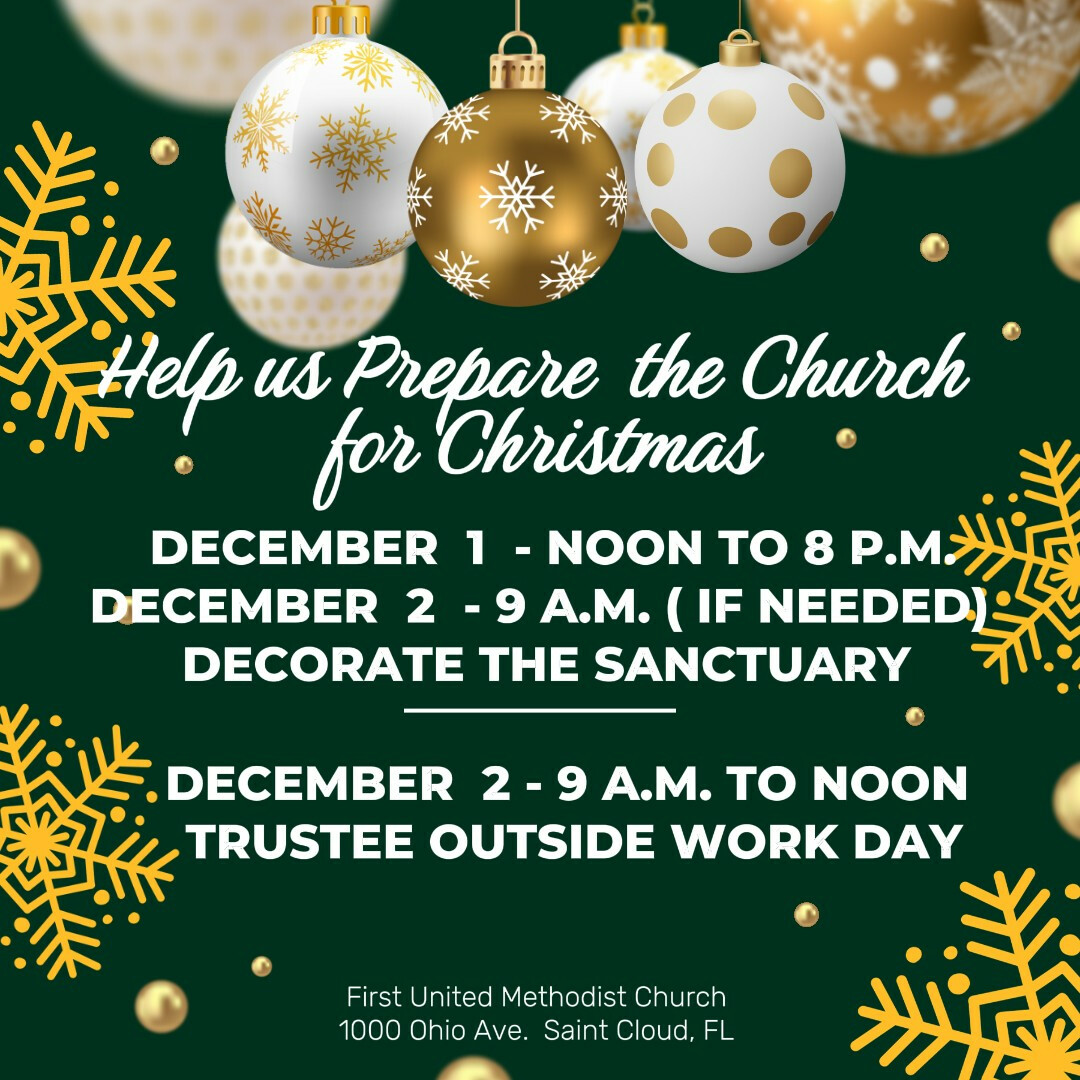 Location: First United Methodist Church - Saint Cloud
The Trustees will be conducting work days soon. On Friday, Dec 1 there will be decoration of the Sanctuary starting at Noon - 8 p.m. The decorating will continue on Saturday at 9 a.m. if needed. In addition, the Trustees will be doing outside yard work on Saturday, Dec 2 from 9 a.m. to Noon. Bring your work gloves! We hope you can join in making our Church beautiful for the Advent season!