Learn More about our special event!
Childrens Christmas Party
Sunday, December 10, 2023
,
11:00 AM - 12:15 PM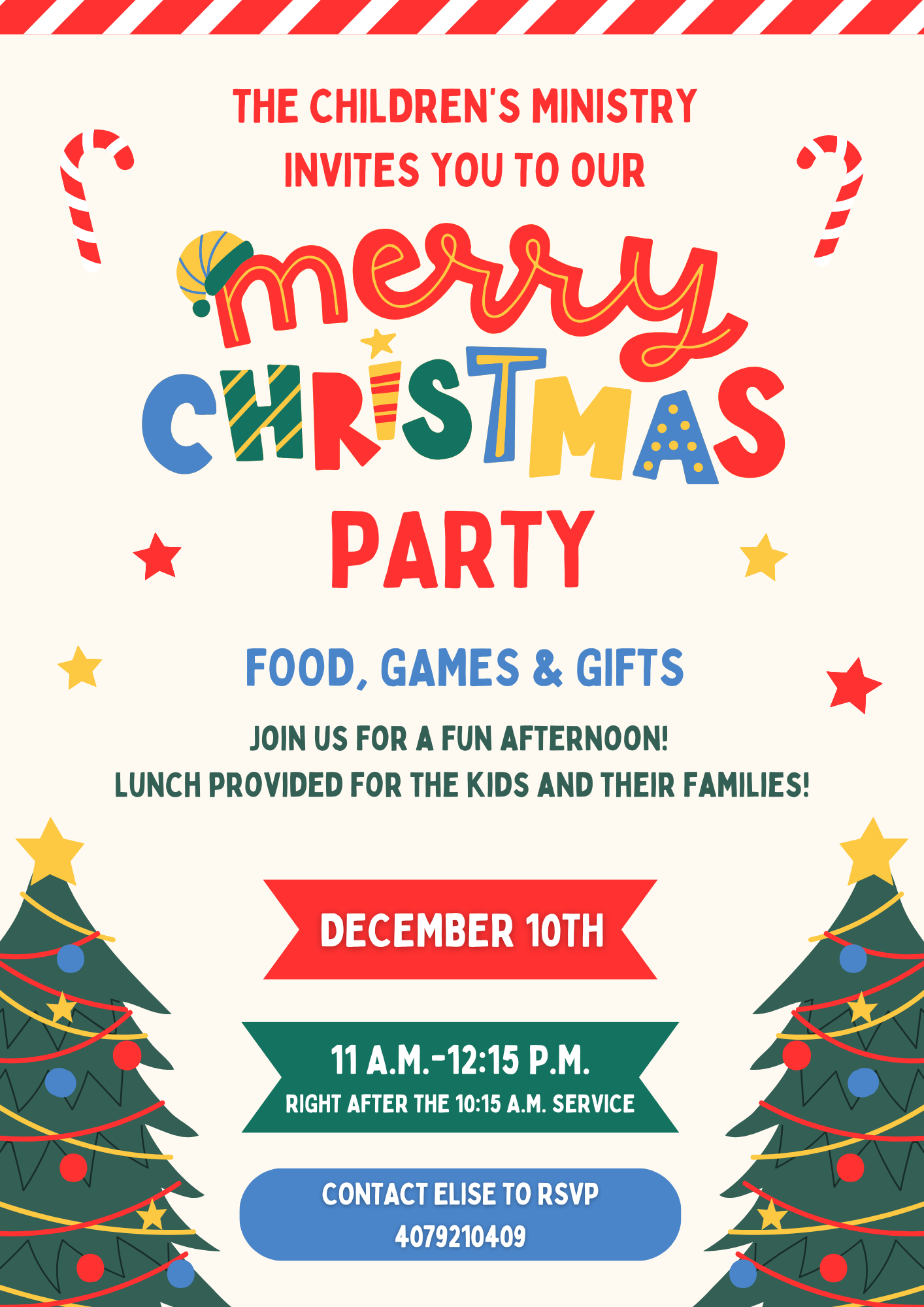 Location: First United Methodist Church - Saint Cloud
Coordinator: Elise Pettitt
The Children's Ministry invites the children and their families to their Christmas Party after church on December 10 from 11 - 12:15 in the Family Life Center. Please RSVP to Elise.